NoteTab Pro
NoteTab Pro is a leading-edge text editor and HTML coding tool, and an ideal Notepad replacement. Winner of top shareware industry awards since 1998, this elegant application does it all: you can handle multiple large files with a simple tabbed interface, use a spell-checker and thesaurus, format text, use multiple undo, and bookmark documents. You can build templates, use powerful system-wide searches, and do global multi-line replacements.
Its Clipbook feature lets you create and organize clips, which can range from text macros to complete mini-applications, using a simple scripting language with enough features to satisfy any power user; a bunch of handy clip libraries is included.
Web authors will love the HTML clip library, just one of a load of features that make NoteTab a great code-based HTML editor. Other gems include text-to-HTML conversion, tag stripping, and tools for adding links and color codes.
There's a lot more to NoteTab Pro -- and it's great value at US$29.95.
What's New in NoteTab Pro 7.2 [older]
Minor improvements and bug fixes.
| | |
| --- | --- |
| | Killink CSV - Editing delimited text files can be a painful and ugly experience with a standard text editor such as NotePad. Data can look scattered, almost random. Killink CSV gives you a clear view of your... ... |
Platforms:
WinOther,Win98,Win2000,WinXP,Win7 x32,Win7 x64,Windows 8,WinServer,WinVista,WinVista x64
Installer:
Install and Uninstall
Publisher:
About Fookes Software Ltd | Fookes Software Ltd titles | Visit http://www.regnow.com/softsell/visitor.cgi?affiliate=24107&action=site&vendor=1609&ref=http%3A%2F%2Fwww.notetab.com%2Fnotetab-pro.php | Country: Switzerland
Downloads:
1 last month, 268 total
Last updated:
10 months ago ( 3 Nov 2014)
Requirements:
Pentium (or compatible) CPU, 4MB HD, 64MB RAM
Watch for updates:

Tell a friend... Ask a question about NoteTab Pro

Join our weekly newsletter of discounts, coupons and latest offers for software like NoteTab Pro 7.2
NoteTab Pro Version Release History
Cheap - Less than $10
Context-driven text input aid
Free text editor, free Microsoft Word.
Lightweight High-Functionailty Text Editor
Discounts and Coupons
Convert PDF file to TEXT preserving layout.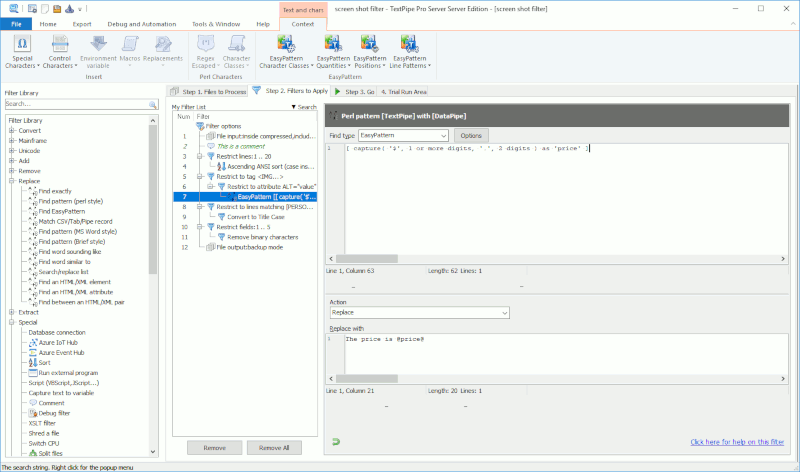 Find and replace in web sites and code FAST!
NoteTab Pro 7.2 Copyright
You won't find YouTube downloads or YouTube software here. Software piracy is theft, Using crack, password, serial numbers, registration codes and key generators is illegal and prevents future development of NoteTab Pro 7.2 Full version, Retail and Portable versions. Download links and torrents for NoteTab Pro are directly from our publisher sites, torrent files or links from rapidshare.com, yousendit.com or megaupload.com are not allowed.