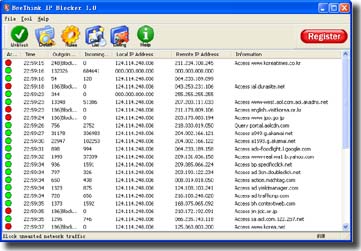 IP Blocker Firewall blocks unwanted IP addresses based on IP blocklists. It monitors network activities in real-time and prevents the connection between a...
, is easy-to-use proxy server software for Windows. CC Proxy Server can act as an HTTP, mail, FTP, SOCKS, news and telnet proxy server. It features powerful...
BeeThink SpyDetector detects and blocks unknown spyware, adware, Trojans, and spy bots by means of monitoring network traffic. It checks unusual network...