Digital Patrol
If you are looking for a fast and reliable antivirus solution, Digital Patrol provides everything that you need. After trying the program out, you will likely find that it is the best antivirus program for your choice, particularly if you don't want to spend a lot of money to get your computer properly protected. Digital Patrol guards you against all types of security threats including spyware, viruses, rootkits, worms and more. It also provides heuristic scanning meaning that, rather than detecting malicious code, it can also detect suspicious behaviour and take the appropriate action. This is great for dealing with threats which are, as of yet, unknown and not recorded in any virus definition database. Digital Patrol supports all versions of Windows from as early as Windows 95 to the very latest Windows 8 64-bit. The program also prides itself on the unique approach that it takes to malware protection. It can work flawlessly in conjunction with any other antivirus software that you may have installed as well. Learn more about this innovative new solution at http://www.nictasoft.com/
What's New in Digital Patrol 5.5.50
Added SpeedScan Technology, TheBat! plugin, Windows XP Security Center Integration, rapidly database updater, added new features, minor fixes.
| | |
| --- | --- |
| | USB Virus Scan - 1 Year Upgrade License - USB Virus Scan provides 100% usb antivirus protection for removable media. When an USB device is inserted into your computer, it will automatically scan it, block and remove usb virus and trojan.... ... |
Platforms:
WinOther,Win98,Win2000,WinXP,Win7 x32,Win7 x64,Windows 8,WinServer,WinVista,WinVista x64
Installer:
Install and Uninstall
Publisher:
Who is NictaTech Software? | More by NictaTech Software | Visit Home Page | Country: Ukraine
Downloads:
0 last month, 593 total
Last updated:
More than a year ago ( 3 May 2013)
Requirements:
512 MB RAM (minimum) 1024 MB RAM (recommended)
Watch for updates:

Tell a friend... Ask a question about Digital Patrol

Click here to join our weekly newsletter of discounts, coupons and latest offers for software like Digital Patrol 5.5.50

Have your say! What do you think of Digital Patrol?
Discounts and Coupons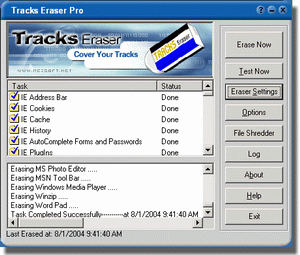 Erase all traces of your Internet activity
Buy Now
-
20% discount
Enhanced Process Viewer that protects your PC
Buy Now
-
20% discount
Digital Patrol 5.5.50 Copyright
You won't find YouTube downloads or YouTube software here. Software piracy is theft, Using crack, password, serial numbers, registration codes and key generators is illegal and prevents future development of
Digital Patrol 5.5.50
Full version, Retail and Portable versions. Download links and torrents for
Digital Patrol
are directly from our publisher sites, torrent files or links from rapidshare.com, yousendit.com or megaupload.com are not allowed.