Pax Galaxia (Mac)
This is the order page for the Macintosh OS X version of Pax Galaxia, a real time strategy game of stellar conquest.
In the full version you can play on more than forty galaxy maps, using all the difficulty levels. You'll be able to play the maps you create in the in-game editor, as well as randomly generated maps.
You can pay by credit card, bank/wire transfer, check/money order or invoice.
Immediately after your payment has been received (with a creditcard usually within seconds) you will receive a key by email that unlocks all the features of Pax Galaxia.
NO RISK 100% money back guarantee

What's New in Pax Galaxia (Mac)
Not specified
Discounts and Coupons
Play a real-time Risk-inspired strategy game.
Play a game of Othello, Go-Moku, Qubic, Connect-4, Nim, Tac-Tix or Tic Tac Toe against the computer or against a friend. Enjoy...
Free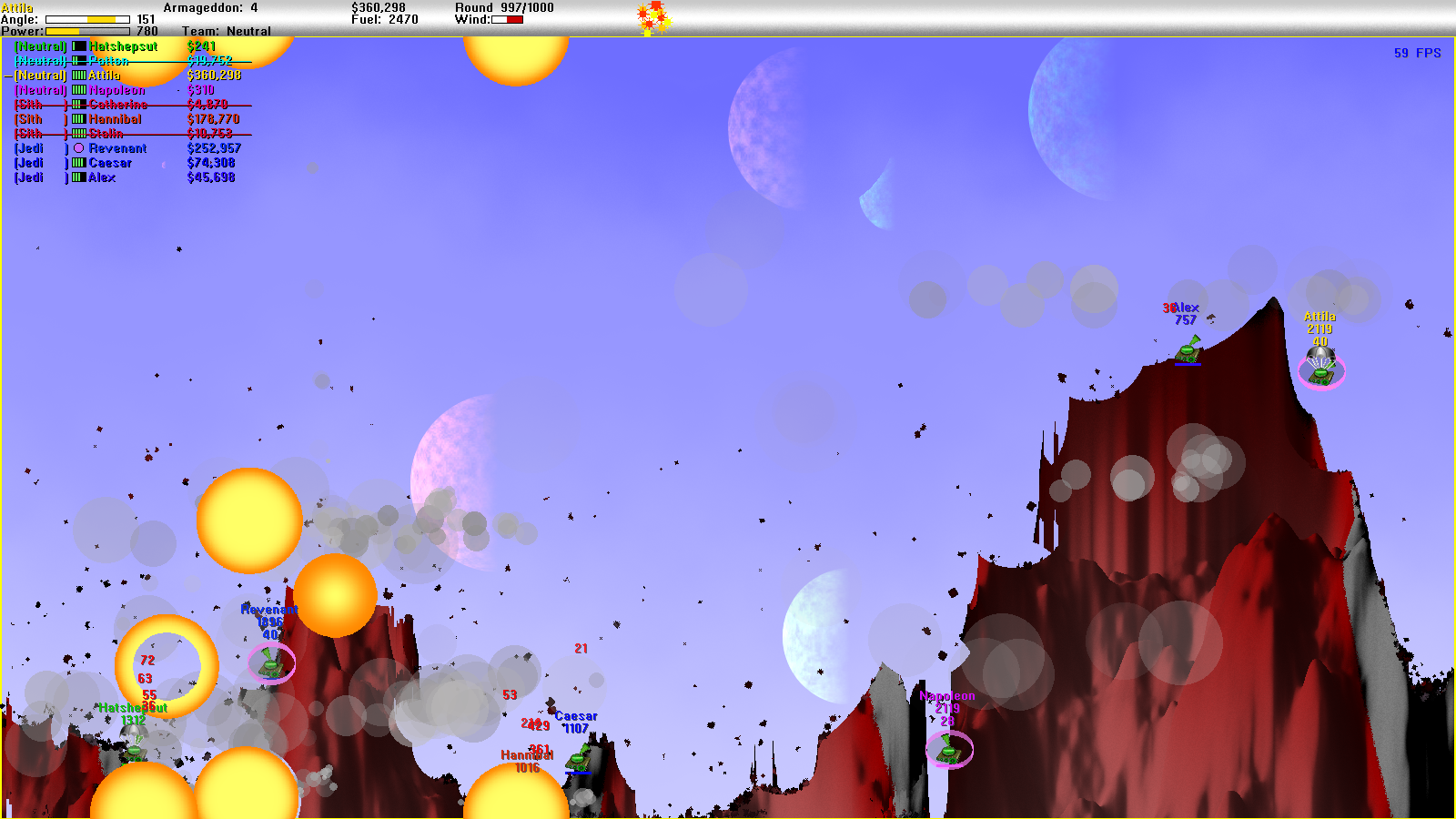 Worms and Scorched Earth-like game
Reach the stars in an epic quest. Start now!
Pax Galaxia (Mac) Copyright
You won't find YouTube downloads or YouTube software here. Software piracy is theft, Using crack, password, serial numbers, registration codes and key generators is illegal and prevents future development of Pax Galaxia (Mac) Full version, Retail and Portable versions. Download links and torrents for Pax Galaxia (Mac) are directly from our publisher sites, torrent files or links from rapidshare.com, yousendit.com or megaupload.com are not allowed.